TruNet launches partnership with Italian meat netting company, Viscoret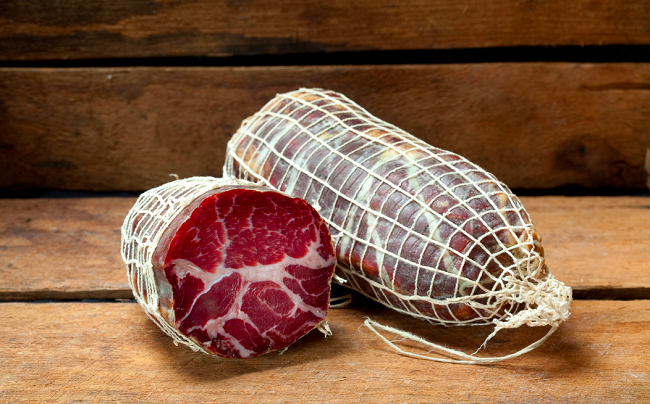 TruNet, the global leader in the manufacture of elastic netting, trussing loops and twines, is delighted to announce a new partnership with Italian meat netting company, Viscoret.
The partnership with TruNet and Viscoret has been established to enable both companies to further develop the patented Total Control Net to suit Italian products.
Total Control Net (TCN) is the only elasticated meat netting available in the World with a pre-fixed diameter making the product perfect for sliced cooked meats and in some cases as a replacement for fibrous casings and plastic shrink casings. International sales have grown considerably over the last year, and the partnership with Viscoret will allow for further development and manufacturing capacity to meet growing customer demand.
Managing Director of the TruNet Group, Stuart Revill said, "We are delighted to announce our partnership with Viscoret. This partnership will enable us to offer even more diversity in our product range as we are being asked regularly for new products. Italian style nettings are in many cases very unique, and by adding TCN technology to them, we believe we can open up other markets and offer new solutions for our customers."
Stuart continued, "Viscoret, is one of the most experienced companies in the production of elastic nets for the food industry, and has been producing high-quality elastic nets since 1966. We are looking forward to a long-term partnership with them to enable us to meet the demands of the Italian market." Diego Montini from Viscoret added, " We are delighted to partner with Stuart and the TruNet team. We see TCN as an exciting product to be developed further in the Italian market and beyond."
We look forward to exhibiting these exciting new products at IFFA 2019, please follow us on Facebook, LinkedIn and Twitter for more information.